Request a free Roof Inspection
We are ready to help you.
What we do
Roofing
Done Right
Your roof serves as a protective shield, safeguarding your family and treasured memories from the forces of nature. At WCM Roofing, we understand that roofs endure the harshest of conditions, and it's our commitment to ensure they withstand these challenges with exceptional strength and resilience, achieved through our superior craftsmanship and top-notch materials. We believe that every homeowner deserves a home that not only looks stunning but also provides the utmost security and protection.
Locally Owned
Expert Workmanship
Roof Repairs Done Right
Workmanship Warranty
Insurance Assistance
Unmatched Customer Service
Emergency Services
craftsmanship you can trust
restore+Renew+elevate
EXPERT ROOFING & EXTERIOR SOLUTIONS FOR YOUR HOME
Roof Repair
Roof Replacement
Storm Restoration
Siding & Gutters
Home Services
Your home deserves the best. At WCM Roofing, we're your trusted experts for all your home's exterior needs, including roof repairs, replacements, siding, and gutters. Our unwavering commitment to excellence and top-tier quality ensures your home is safeguarded and enhanced. Choose us today and make your home the best it can be.
Comercial Services
We specialize in a comprehensive range of commercial roofing services, covering roof repair, replacement, maintenance, and restoration. When you choose us, you're selecting a dedicated team of specialized commercial roofers committed to delivering excellence and top-tier quality that prioritizes your business needs.
Insurance Claims
We are your trusted partner in insurance claims. We manage every detail, from filing claims to meeting with inspectors and handling supplemental claims. We're experienced in helping you get approved, even when faced with denials. Let us guide you through this process with confidence.
We love our
clients
What our clients say about us!
WCM Roofing is a wonderful company. The entire staff that have worked with me during this process were outstanding. I recommend WCM Roofing there amazing
Excellent job and they did an excellent job cleaning up after they finishes!!!!!!!
They did a great job. Would definitely recommend Tyler and WCM. Great communication!
These guys are great! So professional and pay excellent attention to detail. Highly recommended.
You won't regret working with WCM. They are thorough until the process ends. Cameron will focus on the details while you get to sit back and relax until the job is done. Highly recommend!
Very professional and knowledgeable. Quality work. Tyler McManus answered all of questions.
Very responsive. Professional. Efficient.
Quick and efficient without sacrificing quality! These guys know their stuff and they'll teach you a lot
We just had our roof replaced and WCM Roofing made it so easy! They answered questions and made sure we were on the same page and up to date each step of the way. They worked with our insurance to get us a new roof and minus the hammering (we work from home) install was painless and didn't take but a few days. Thanks WCM!
Cameron was incredibly helpful in finding damage and dealing with insurance company.
Team Excellence
our team is the heartbeat of our success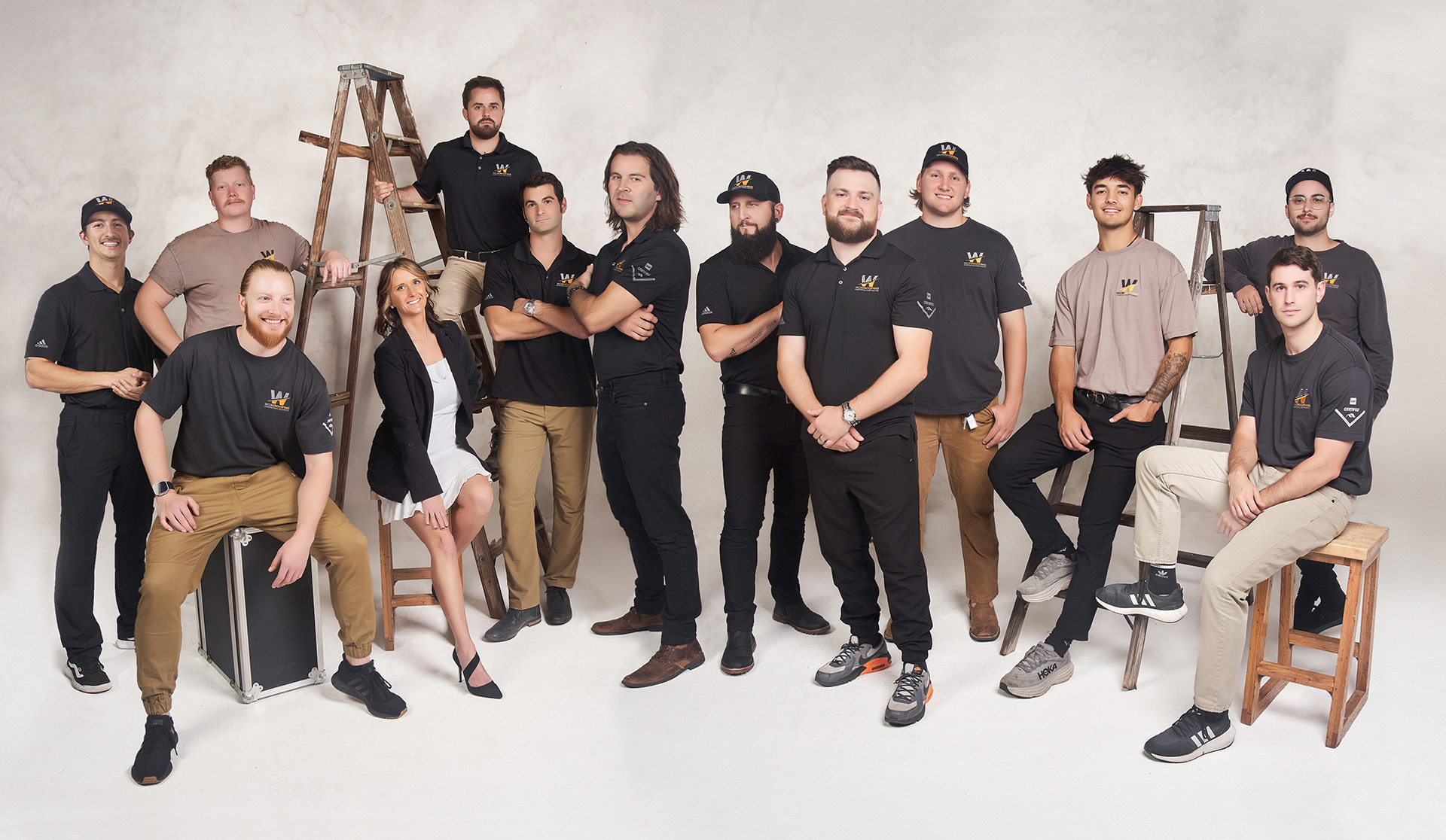 restore+Renew+elevate
lets us know how we can make your next project a success!